colette
SARAH ANDELMAN
"ASICSTIGER VOICE" features people who continue to express themselves with the ASICSTIGER™ brand, describing the past, present and future of the brand from their unique perspectives.

In this seventh issue, we have Ms. Sarah Andelman, the creative director of Colette, one of the most famous select shops in Paris. We wanted to hear how she envisioned the future of the ASICSTIGER™ brand, having seen all things premium and first-class. 

We like brands with a history and high quality
—What do you base your brand and item selections on?
We're a multi-brand store on three levels with fashion for men and women, streetwear, beauty, high-tech products, art gallery, a water-bar. We like brands with a history and high quality products. Brands who are able to keep their « savoir-faire » and adapt them to the modern exigence. The ASICSTIGER™ brands is a good example!
To be honest my first feeling of the ASICSTIGER™ brand was a good brand for performance and training, but I realized very quickly that it was also very good for lifestyle.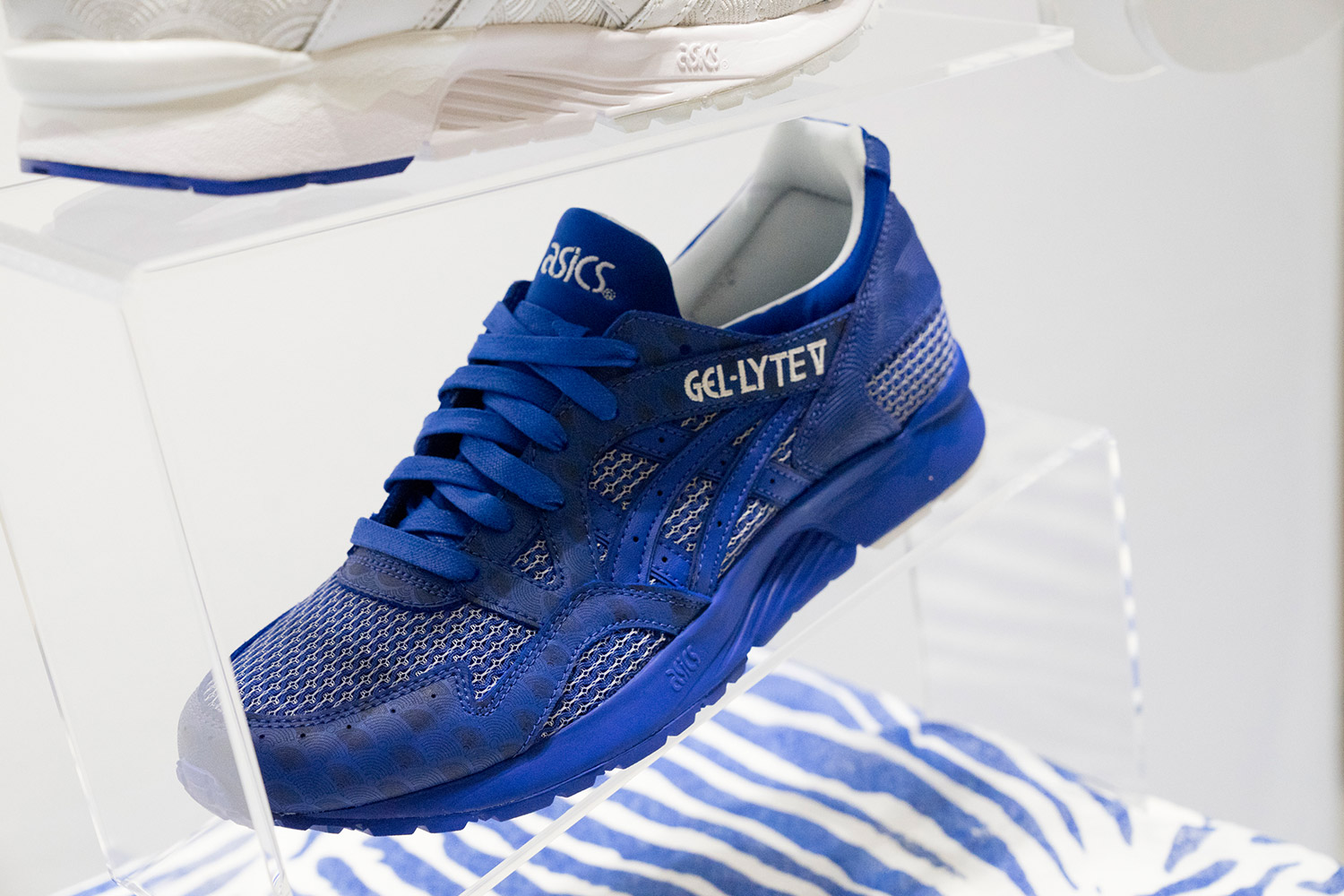 Respecting the originality of the ASICSTIGER™ brand in collaborations.
—What is your favorite model among the ASICSTIGER™ brand?
The one we launched last October, GEL-LYTE V « Yukata », both in blue or white. A friend who saw me wear them asked "Hey, where can I find them?", and the reply: "At Colette of course! "
The strong originality of the ASICSTIGER™ brand is in the incredible collection of models and colors. It seems they're not afraid to take risks and that's why there are so many options, collaborations, ideas.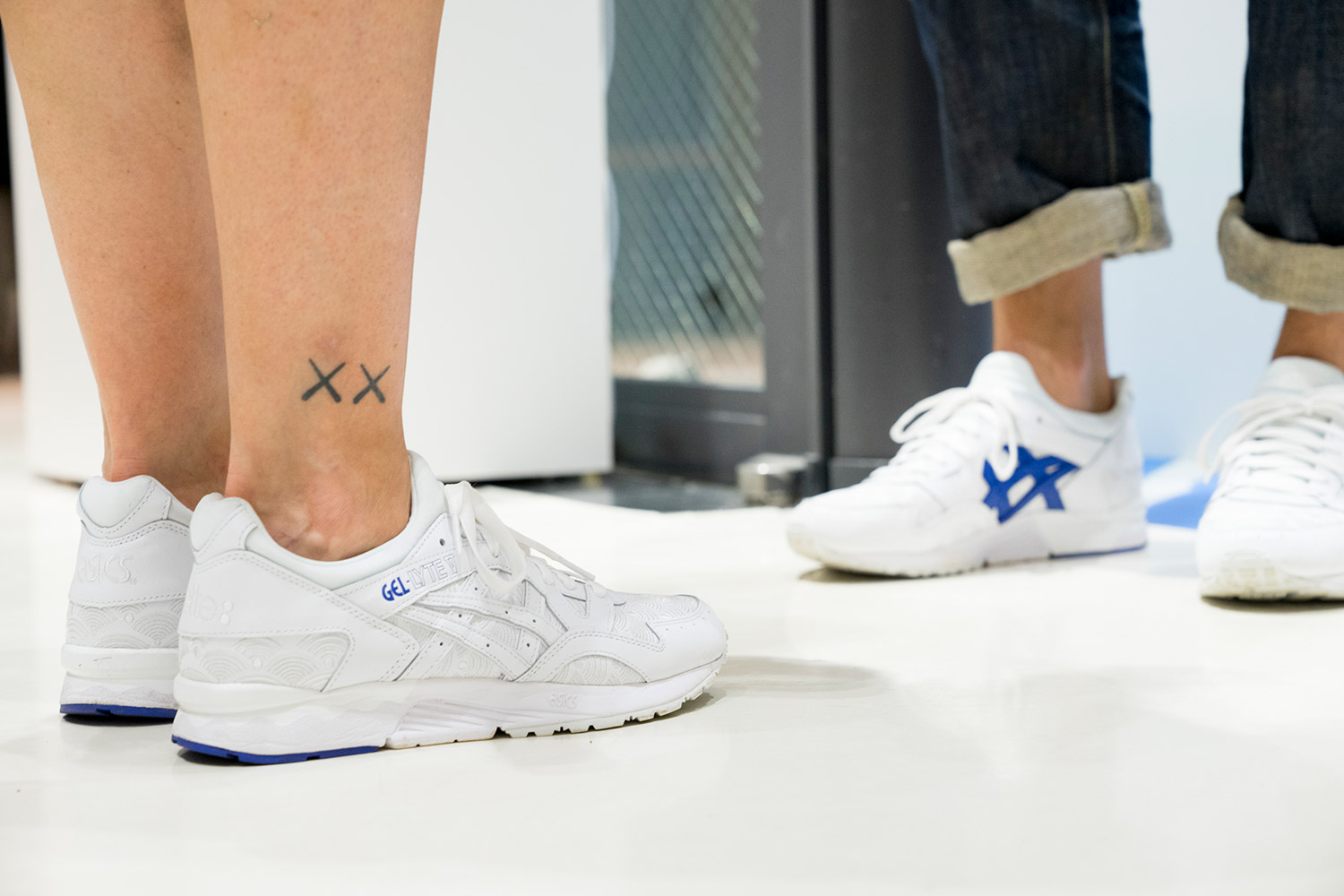 Trend in Paris: to be new, but not do too much.
—Tell us about the sneaker trends in Paris.
There are more and more interesting shops, more and more well-informed clients, more and more cool sneakers to release every week! While the Japan sneaker market may have calmed down after the fad phase, popularity for sneakers in Paris is stronger and stronger. That is why the brands have to be especially careful to not repeat themselves, to not do "too much". The ASICSTIGER™ brand knows how to do that well.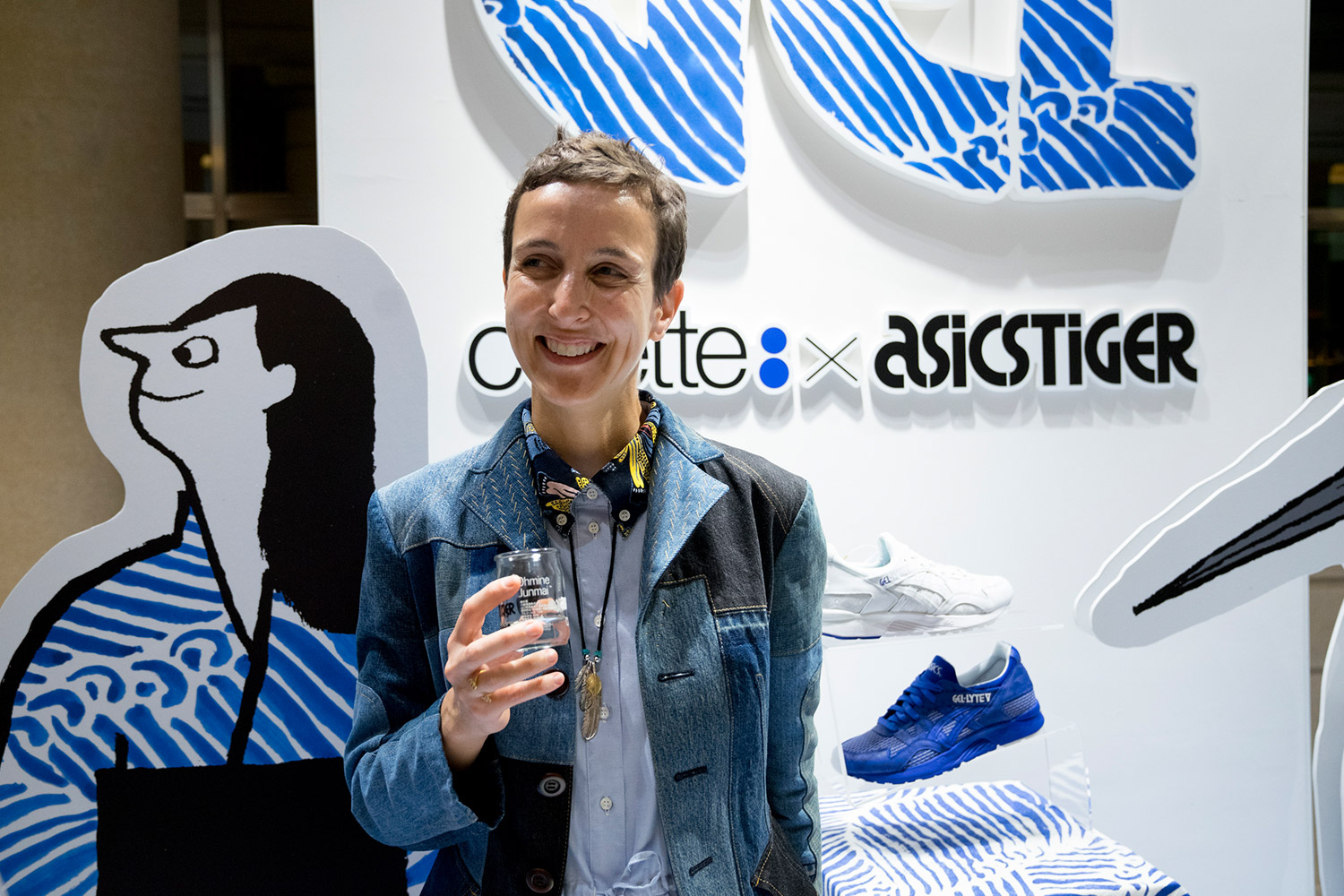 It should always remain authentic.
—What do you think the heritage of The ASICSTIGER™ brand is?
I think the ASICS brand was born out of the respect and love for the runners, and the same spirit is intended for the "life-stylers" seeking for The ASICSTIGER™ brand. The brand's technic, style, and comfort tells it all. 
I would love it if people can feel such heritage of the ASICS brand, through our shoes made in collaboration with the ASICSTIGER™ brand. I hope the heads liking The ASICSTIGER™ brand will sense the love we've dedicated to the products. 
The ASICSTIGER™ brand already is and shall always remain authentic even in times to come.