UNITED ARROWS & SONS DIRECTOR
MOTOFUMI "POGGY" KOGI
"ASICSTIGER VOICE" introduces various people from various genres who wear the ASICSTIGER brand, have fun, and express themselves.

This edition features Motofumi "Poggy" Kogi, the United Arrows& Sons Director gaining attention at home and abroad. He talks freely from his personal childhood memories to the presence of the ASICSTIGER brand from a global perspective.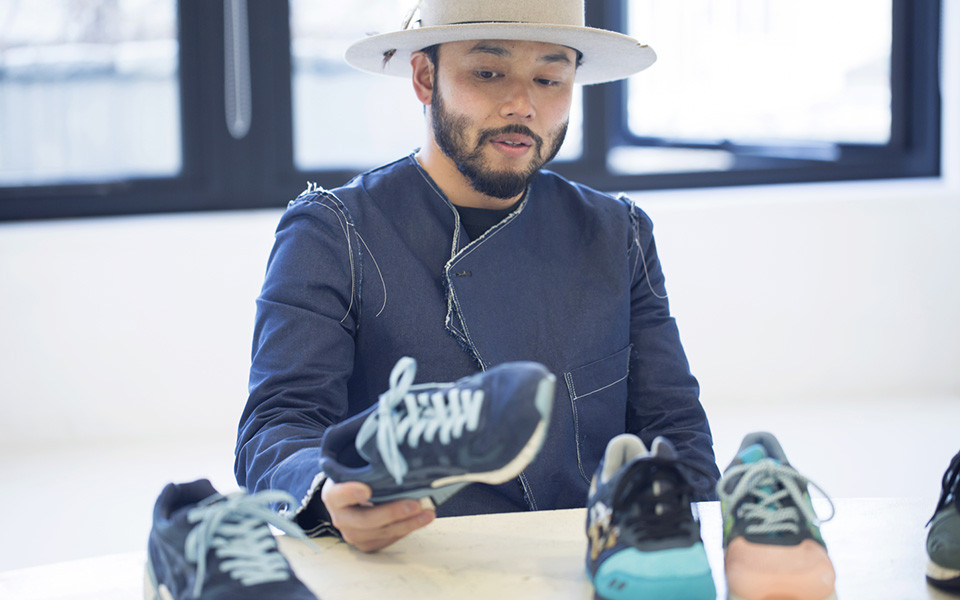 You feel the uniqueness of Japanese brands, the moment you put them on.
When did you first encounter the ASICSTIGER brand?
The first time I wore ASICSTIGER brand was when I was in elementary school. At that time, I was beginning to get interested in fashion, and don't you start borrowing stuff from your dad's clothes when you're around that age? I found a pair of ASICSTIGER classic sneakers in my dad's wardrobe so I decided to put them on. That's my first encounter with ASICSTIGER.
I was also on the school's volley ball club. The shoes I wore then had GEL technology in them, too. Those shoes were genuinely for playing sports, so I didn't have the image of them being particularly fashionable, but I clearly remember the color combination of red stripes on the white fabric, and that unique comfortable fit.
Since then as the years moved on, you entered the world of fashion. What triggered your interest towards ASICSTIGER again?
I was starting to become somewhat curious about them 4-5 years ago when I saw shops in the U.S. and Europe buying ASICSTIGER shoes. Then Ronnie Fieg from NY gave me a pair of "Limited Edition" ASICSTIGER shoes as a gift. This experience had a decisive impact. Ronnie's "Limited Edition" model was packed with his distinctive taste like European-inspired color combinations and lots of shoelaces. Also, the way they fit comfortably the moment I put them on linked with my childhood experience and I felt the unique good-natured serious attitude of a Japanese brand.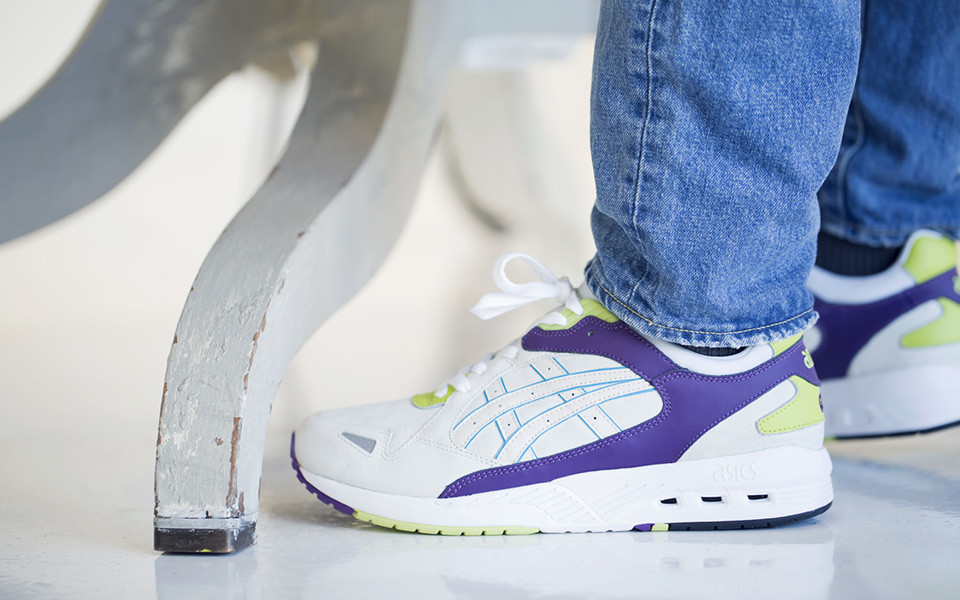 I realized again how stylish they were after it gained reputation as "cool" abroad.
So you were re-drawn to the ASICSTIGER brand which you always thought were ordinary sports shoes because designers from abroad reverse-imported them to you?
Yes. For instance, the Ivy League Look-based "American Casual" is being praised in the U.S. now. I actually think this trend has an aspect of reverse-importing of the "American Casual" boom in Japan. 
This is what ASICSTIGER is for me. When a brand too familiar for the Japanese is valued as "cool" abroad, you come to realize again how stylish they were.
How would you choose your ASICSTIGER shoes?
From my personal preference, I would choose a model with a look that is somewhere between "high-tech" and casual. I like ones that use material like nubuck and suede. 
While other brands' sneakers tend to try to become the main star of the look, ASICSTIGER brand shoes are low-key in a good way. They accentuate the entire outfit (rather than standing out.) The mentality is very Japanese, and makes me all the more want to keep multiple pairs in different colors.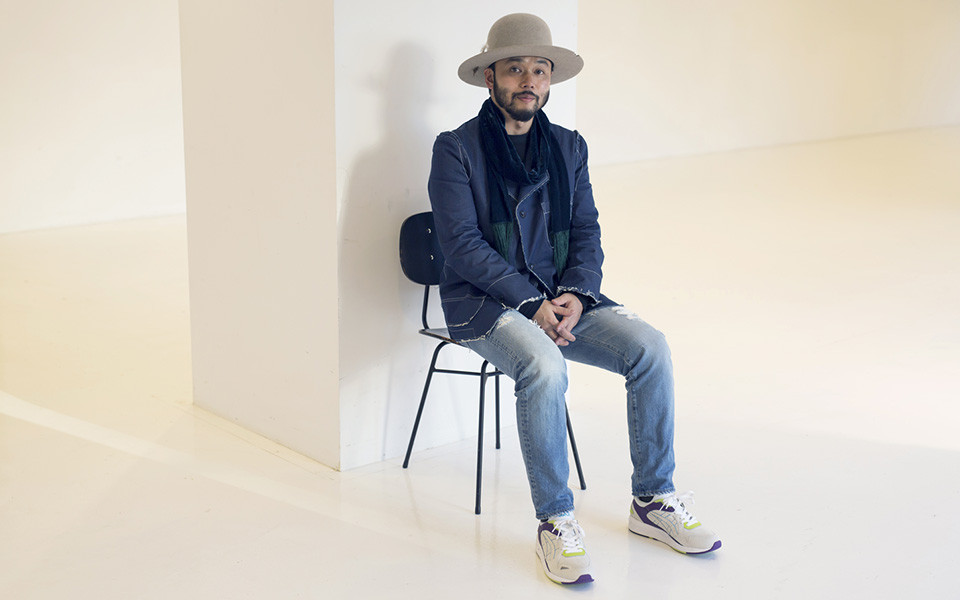 "Sushi, Karaoke & ASICSTIGER"
Tell us your vision for the ASICSTIGER brand. What kind of brand do you want them to be?
I feel people outside of Japan strongly recognize "ASICS Tiger" as a Japanese brand. I felt this way while I was talking to Ronnie as well. They value Japanese brands to be "cool, carefully crafted and precise." 
ASICSTIGER shoes are indeed carefully crafted, from the material they use, the stitching, and even in areas you cannot see. The makers are stubborn, but also strongly determined to make quality products. I hope that they won't lose that serious attitude. I even hope that the ASICSTIGER brand will someday become part of how Japan is perceived from abroad, like "Sushi, Karaoke & ASICSTIGER" 
I also think "street fashion" and "mode fashion" are crossing over each other's boundaries more and more in the current fashion scene. Like so, I hope that the ASICSTIGER brand will become a boundary-breaking brand, too.